North Modesto Kiwanis
Welcome to North Modesto Kiwanis! We are an eclectic mix of ages, genders, occupations, backgrounds and interests. We are all passionate about making our community and the world a better place for children so they can thrive. We are devoted to serving the children in our local community and also children all across the country and worldwide through unique and innovative service projects, fundraising initiatives and scholarships (see our scholarship page). We also have a 501C3 foundation that accepts tax deductible donations and contributions to our work.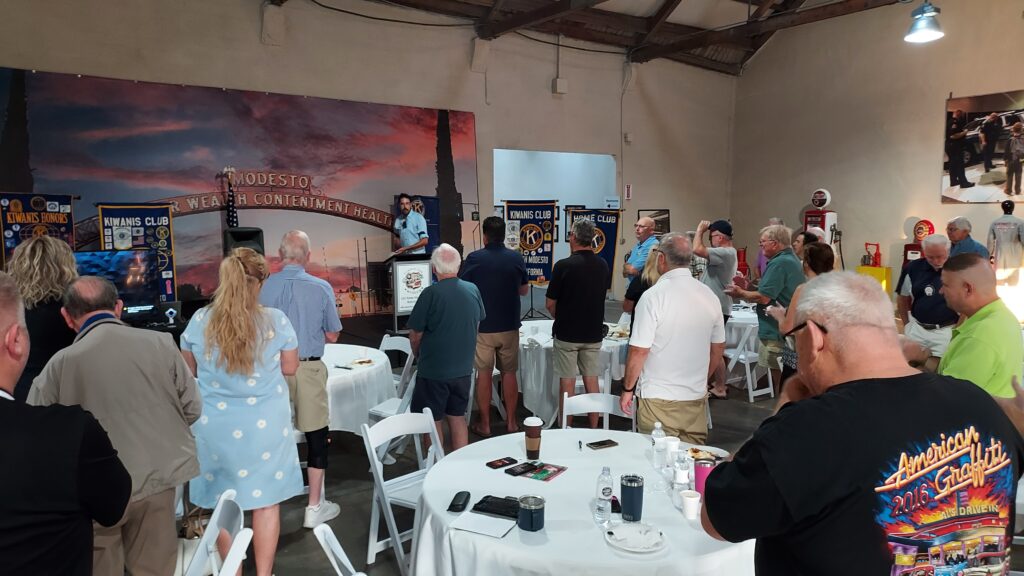 We hold in-person meetings at 7 a.m. Thursdays at the 'Graffiti USA Classic Car Museum' on 9th and Woodland in Modesto. Breakfast is $15 per person. We usually wrap up at 8 a.m.
We continue to have live Zoom meetings in conjunction with the in-person meetings. If you would like to join our in-person or virtual meetings as a guest, please fill out the contact from.
ONGOING
Thank you to all the Car Owners, visitors, spectators and volunteers who made our biggest annual event — the American Graffiti Festival & Car Show — such a great success.

The event was held on June 10 and 11, 2023 at the Modesto Junior College West Campus with the fabulous Parade on the evening of Friday the 9th.
All profits go to support local non-profits, scholarships and our large Christmas basket program.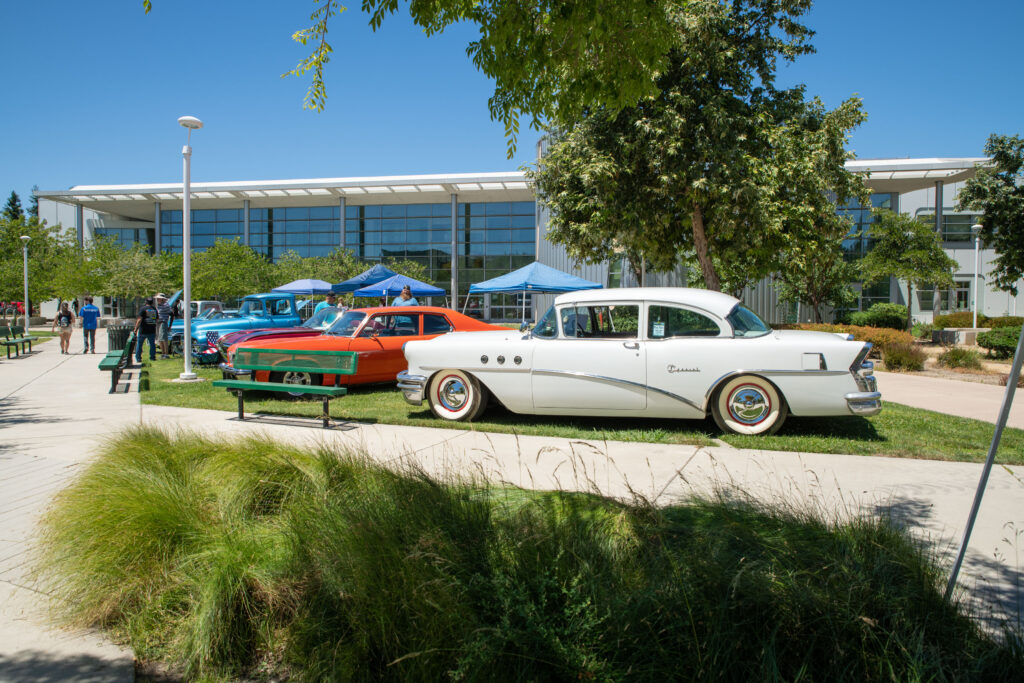 Major Events
American Graffiti Festival & Car Show. June 10th to 11th, 2023. Parade on Friday evening the 9th.
Breakfast With Santa. December 2nd, 2023. Raising money for Modesto Leisure Bucks program.
Weekly Club Meetings. Thursdays at 7 a.m. In person and via Zoom.
Annual Christmas food and gift project for needy families in Modesto.
---
What is Kiwanis?
Here is a quick video that explains what Kiwanis is.
Interested in learning more? Please contact us or apply to join our Kiwanis club here
---